الشعب يريد إسقاط النظام
(Ash-shaʻb yurīd isqāt an-nizām)
"The people want to bring down the regime."
"You, a regime scared of a brush and a pen
You were unjust and crushed those who suffered injustice
If you were honest, you would have not been fearful of painting
The best you can do is conduct a war on walls, and exert your power over lines and colors
Inside, you are a coward who can never build what was destroyed."
Tahrir Square, Cairo, Egypt. February 2011
War on Walls is a photography project documenting the extraordinary street art, created in and around Cairo's Tahrir Square during Egypt's Arab Spring revolution. The intense social and political unrest prompted street artists to voice their points of view through art on walls around Tahrir Square and across Egypt. Whereas the Mubarak Regime had cracked down on any form of artistic expression critical of the Regime, especially street art, the country's temporary military government often was not so quick to remove displays of street art or arrest artists. And so the street art movement grew and flourished. Wall art increased in scope and content as Egypt's Arab Spring progressed.
Street art was a defining feature of the Egyptian revolution: raising awareness of political and economic issues, pressuring the regime and governing bodies for change, injecting dark humor into turbulent times, and providing a visual memory of important events and individuals. The street artists' work featured revolutionary slogans, criticisms of the government, portraits of government figures, tributes to martyrs, comments on social issues, and depictions of key revolutionary events. The emerging street art movement was a creative expression of the Egyptian people's frustration and desire for freedom, as well as a way to physically reclaim space in Cairo as belonging to the people rather than the government.
When I began this project in early 2012, I was working in Cairo, living in a hotel room facing onto Tahrir Square. The regime had toppled, former President Hosni Mubarak had been forced to resign a year earlier and presidential elections had been scheduled for June 2012, just a few months away. Tahrir Square teamed with individual protestors, formal political groups and random citizens, giving voice to every type of civil complaint – from politics and police to taxes, utility expenses, and traffic congestion.
Living on Tahrir Square, I observed the wall art grow and change to reflect current events and the demands for social, political and economic change. These increasingly complex, yet temporary murals were not political organs of any particular group. Rather, they were created and funded by the artists themselves, who spent thousands of Egyptian Pounds (EGP) to create these paintings, only to have the government eventually white wash the walls to remove them. Nonetheless, the wall art became more and more complex and expansive as the Arab Spring wore on.
I was inspired by the artists' dedication to creating these complex, culturally significant expressions of the Egyptian peoples' complaints and demands, knowing the ephemeral life each masterpiece would have. The photographs gathered in this project are my effort to preserve some of the most important examples of this extraordinary art movement. For me, photography is a powerful tool to change perspectives and share untold stories. In documenting and preserving this street art, I intended to show a different narrative to Egypt's Arab Spring revolution than what is usually portrayed in the media – the ability of art to change individual's perspectives and impact larger social movements. In Egypt, street art became an alternative form of media and a positive expression of the deep social changes that were underway.
This journey from inception of the project to the culmination in this exhibit has spanned 3 years, two hemispheres, three continents and three countries – from Egypt to Australia to the US. Then a year researching and publishing the book War on Walls. And now the final phase — creating and producing an engaging exhibit of this body of work.
This photography project and exhibit was the recipient of the City of Seattle Office of Arts and Culture 2015 SmARTVentures Grant.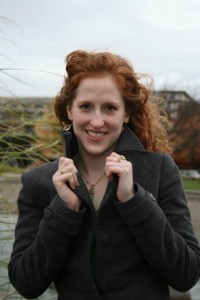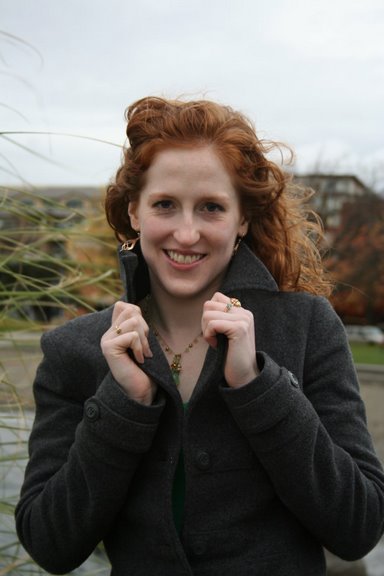 Genevieve Hathaway is an editorial and documentary photographer specializing in the Middle East and North Africa, women's issues, ecotourism, and nature conservation. A family trip to Europe at a young age introduced Genevieve to the diverse cultures and powerful stories she could tell with her camera. Inspired by what she saw and experienced, Genevieve then went on to spend a decade and a half traveling, working and photographing across 5 continents. Her first career was as an Osteoarchaeologist, specializing in Egyptology and Human Remains in archaeological sites. In 2011, she made the decision to become a full-time photographer. The same year, Genevieve also launched the Gear for Gals in Pakistan project, bringing together leading brands from the outdoor industry to supply climbing equipment to organizations promoting gender equality through training women in Pakistan as mountaineers. During 2011 and 2012, Genevieve spent much of the Arab Spring living on Tahrir Square, documenting Egypt's ongoing socio-political revolution and continued Arab Spring.  War on Walls was created during this time. Genevieve is also the founder and director of ArchaeoAdventures Tours, helping women travel smart and savvy in the Middle East and North Africa through women's tours that are led by local women guides. Also a speaker and writer, Genevieve lectures internationally on the Arab Spring, women's travel in the MENA region, women entrepreneurs in the Middle East,  and Egypt's street art movement.
Additional information about Genevieve's photographic work and her portfolio can be found at http://genevievehathaway.com